The cost of electrical appliance repairs in Sydney varies by type and age of the appliance, plus what needs fixing. Overall, expect to spend between $50 and $500 for professional electrical appliance repair services in Sydney. Paying an average of five hundred dollars for periodic inspections and repairs of appliances that serve you well is quite reasonable. 
This is because appliance repair costs will vary according to the appliance you want to fix. A fridge will be costlier to fix than a toaster, for example. Plus, if well-maintained, you may potentially spend $50 to fix an appliance. 
Let's use these five home appliances to show you that electrical appliance repairs in Sydney are not expensive, provided you work with trusted local electricians. Meanwhile, check out our ultimate guide to home electrical safety to keep your loved ones safe. 
Your Freezer and Fridge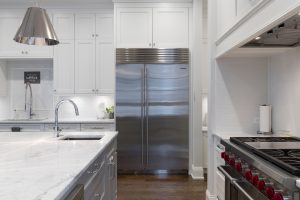 Top on our list of home appliances that commonly need electrical repairs is the fridge or refrigerator. Fridge and freezer repairs usually peak in the hot summer weather, when these appliances are overworking to keep food cool. Also, the fridge and freezer are the most expensive appliances to repair. Therefore, if you have an older model, you'll want to spare between $500 to $1000 for these two appliances during warmer months, just in case.

Freezer 
Freezer repairs cost $350 on average. Common repair issues include damaged or dusty coils, broken ice makers, and insufficient cooling. A rule of thumb is to contact a certified electrician to periodically inspect and service your fridge. This helps to prevent major repairs and maintain reasonable running costs. 
Fridge 
As with your freezer, the fridge is another big-ticket repair. Average refrigerator repairs cost $250. You'll commonly experience insufficient cooling, faulty ice maker, noise, and leakage issues with your refrigerator. 
Here are the average costs for the common repairs:
Freezer ice maker repairs – $350 or more

Fridge seal replacement – $50 to $60 per part, inclusive of labour 

Normal fridge and freezer combo – $200 to $400

Specialty wine fridge – $200 to $500 
Keep in mind the age and efficiency of your refrigerator when planning repairs. If it is 10 years or below, it is worthwhile to have it serviced. Overall, less than 10 years old refrigerators are efficient enough to warrant getting repaired. If it's fifteen years or older, you'll want to go for the efficiency boost of a modern refrigerator and replace the existing one. 
Your Oven and Cooktop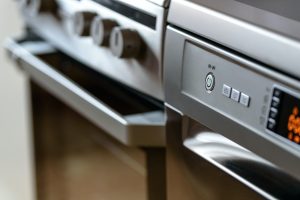 Worn oven and cooktop parts make the two appliances more difficult to run. If neglected, your appliance may stop working when you need it the most. That's why it is essential to use a professional electrician for your electrical appliance repairs in Sydney. Appliance repair companies can make various repairs to ensure your oven and cooktop run efficiently.  
Oven 
It is one of the most common appliances in Australian homes with an average repair cost of $230. A good oven should serve you for 10 to 15 years. However, when it breaks down, customers frequently cite these reasons:
It won't turn on 

It does not heat properly 

It produces a foul odour
To be safe, set aside up to $500 for potential repairs since expenses can surpass the $230 average. 
Cooktop
Like your oven, good quality cooktops can last between 10 and 15 years. During this time, it will incur maintenance and repair costs. On average, you will spend $260 per repair. Since your cooktop gets a lot of use, it pays to shop for quality and reliability. 
Below are the common repair types plus related average costs for your oven and cooktop:
Control board

– between $150 and $300

Ignition – between $150 and $250

Oven paint – between $100 and $250

Thermostat – between $100 and $200

Oven door – between $100 and $250
Your Dishwasher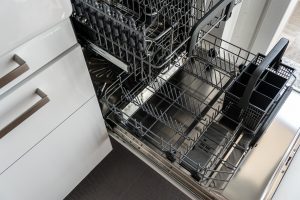 It is not as expensive to repair as your refrigerator, oven, and cooktop. Still, your dishwasher works hard and becomes less efficient with time. When finally, your dishwasher breaks down, you'll need about $200 for professional repairs to restore its efficiency. And if your dishwasher is as industrious as other kitchen appliances, you'll want to budget for these repairs:
Occasional spray arms' replacements 

Servicing blocked pumps

Replacing worn belts that eventually snap

Fixing faulty pressure system 

Occasionally replacing door gaskets
Dishwashers help to keep our dishes clean. A well-maintained appliance will not fail you when you need it. Therefore, consider reliability in your purchase decision. It will help to keep your dishwasher repair costs down. 
Your Washing Machine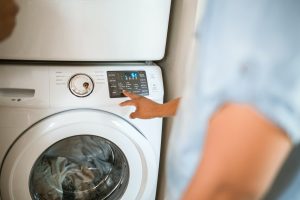 Running your washing machine costs between 24 cents and 1.27 dollars per cycle. The cost partly varies by the energy efficiency of respective machines. However, a well-serviced washing machine should be less costly to run than a neglected washer with worn or broken parts. On average, it might cost you $220 to repair a faulty washer. 
Also, don't forget that replacing washing machines is a costly investment. To avoid this expense, call a professional appliance repair service to make these common dishwasher fixes:
Repair or replace the worn or wobbly drum

Fix a defective spin cycle

Repair or replace the faulty fan motor 

Repair or replace door hinges and doors
You may also notice other problems such as:
Odour resulting from the buildup of moisture or mildew

Leakages  

Disrupted appliance power system

Faulty drum 

Washer not draining properly 
A qualified electrical appliance repair company should offer free safety inspection for a washer that needs repairs or servicing. They'll check for potential defects in the belts, pump, and other components and advise you accordingly. 
Your Clothes Dryer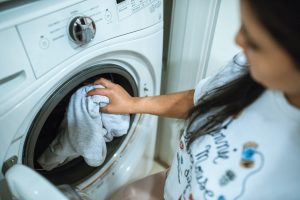 Your clothes dryer is costlier to run than the washing machine. A standard 5-9-kilogram dryer will need between 65 cents and 1.66 dollars to run each cycle. The dryer repair cost is average $200. So, you don't want inefficient appliances that add unnecessary expenses with every use. For example, a faulty heating element or thermostat can create multiple other problems in your clothes dryer.

Common dryer repair issues you'll want a professional to fix include: 
Not heating properly 

Burning smell 

Broken drum 

No power to the appliance 
Also, note that clothes dryers need to be periodic to function efficiently. When you call a professional appliance repairer to clean your dryer, they'll inspect it too. They can identify potential issues before they happen. 
Where to go For Electrical Appliance Repairs in Sydney
Home appliances ensure your life runs smoothly. But if you've neglected them for a long time, they may be costing you money and may need replacing sooner than you thought. Have your household appliances periodically inspected and serviced by our talented electricians at Saunders Electrical Group.
We're reputed for delivering reliable, fast, and affordable electrical appliance repairs in Sydney. If you want a service that stands for 100% quality repairs and gives fixed price quotes, look no further than Saunders Electrical Group. Call us at 0423326572 to discuss your appliance issues.